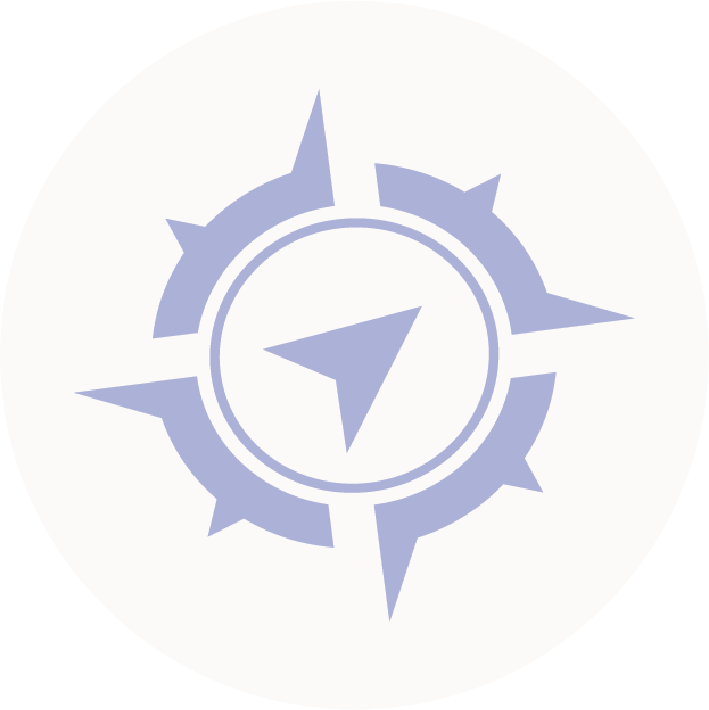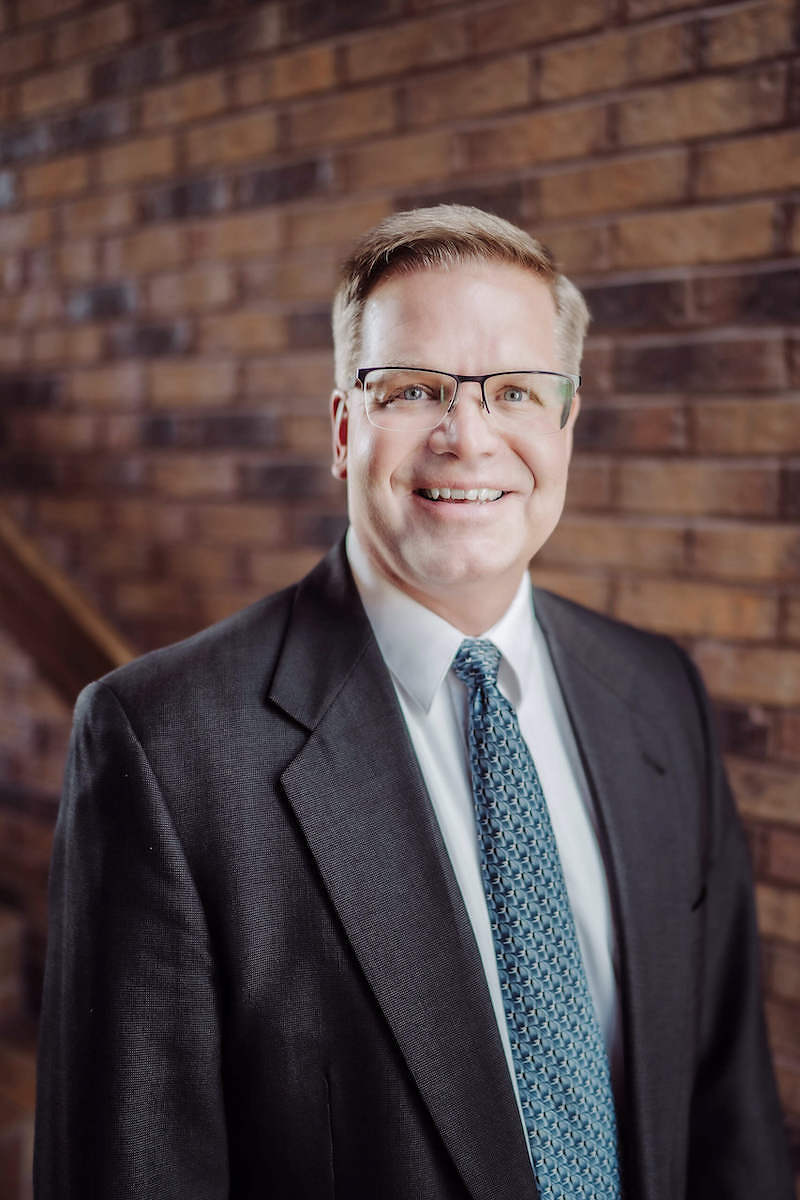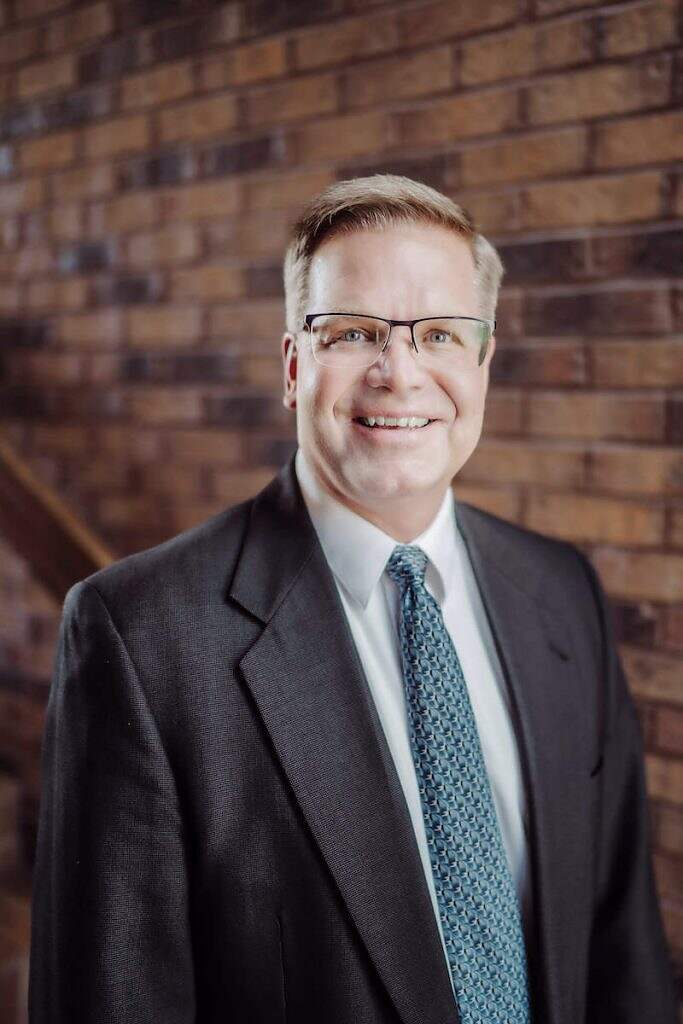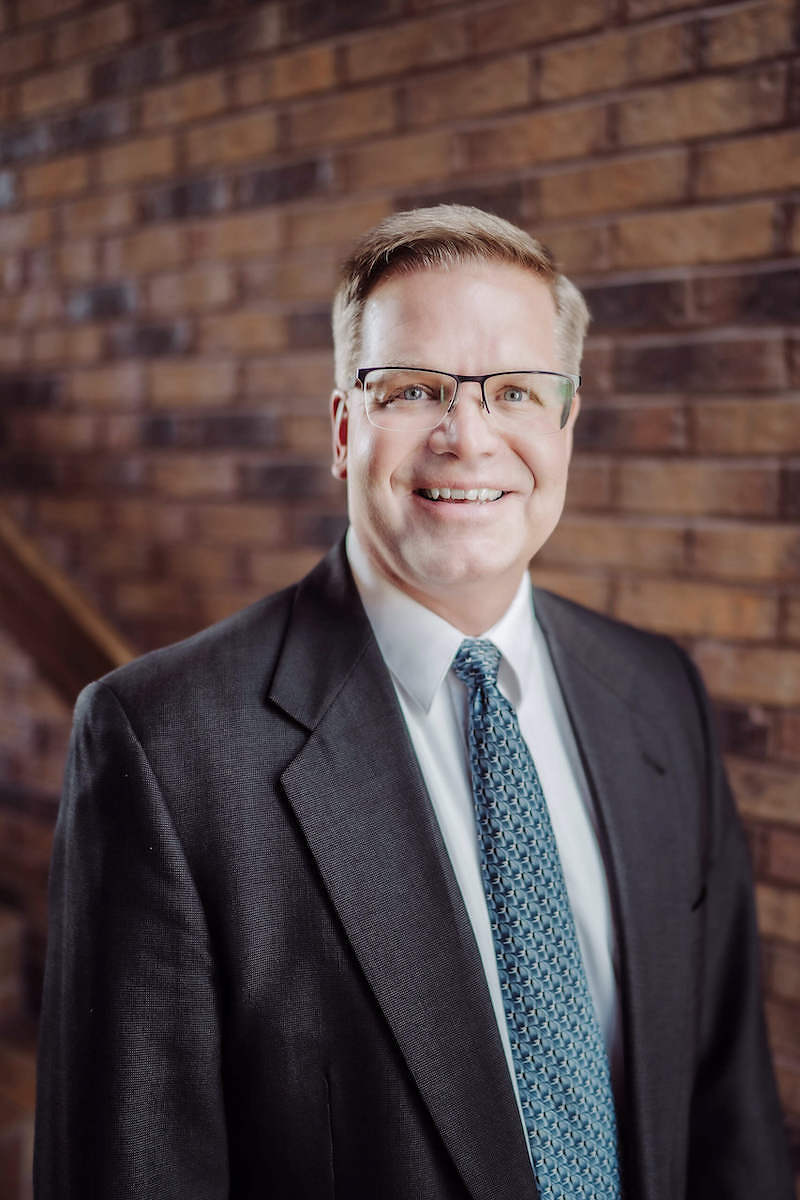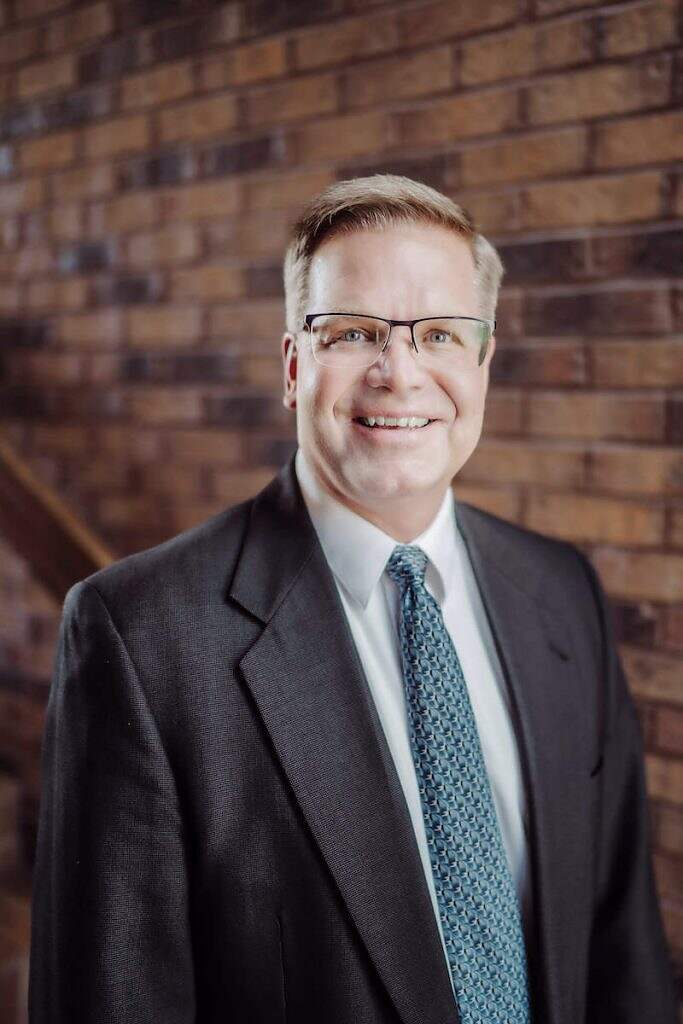 Derek is a skilled and compassionate lawyer dedicated to providing individual attention and exceptional service to his clients. Derek joined our firm in 1993 and focuses on family law, custody, divorce, personal injury, and other civil disputes, as well as creditor remedies. He is recognized as a Family Law "Super Lawyer" by Thomas Reuters® through a peer review selection process. He has also received a "Very High Rating" in both legal ability and ethical standards from Martindale-Hubbell®, a leading directory for lawyers and law firms.
Derek graduated cum laude from Hamline University in 1989, and received his law degree from William Mitchell College of Law in 1993.
Derek is a member and past president of the Douglas County Bar Association, and member of the Minnesota Bar Association. He is admitted to practice law before all state courts in the State of Minnesota, the United States District Court for the District of Minnesota, and the United States Eighth Circuit Court of Appeals. He is widely involved in community affairs as a past president of the Alexandria Evening Lions Club, member of the Board of Directors and past president and treasurer for the Cardinal Athletic Foundation, past member of the Board of Directors and past treasurer for the Alexandria Area YMCA, past member of the Knute Nelson Board of Directors and Grand Arbor Board, and past Girls Hockey Coordinator and Coach for the Alexandria Area Hockey Association. Derek and his wife Julie have two adult daughters, and enjoy boating, the outdoors, traveling and hockey in their spare time.
Areas Of Practice
Family Law

Civil Litigation

Personal Injury

Creditors Remedies

Mediation (Rule 114 Family Law Certified)
Bar Admissions
Minnesota, 1993

U.S. District Court District of Minnesota, 1994

U.S. Court of Appeals 8th Circuit, 1994
Education
William Mitchell College of Law, St. Paul, Minnesota

Hamline University, St. Paul, Minnesota

B.A. – 1989

Honors: Cum Laude, Dean's List

Major: Business Administration, Economics

Minor: Psychology
Representative Cases
Riley Bros. Const., Inc. v. Shuck , 704 N.W.2d 197 (Minn. Ct. App. 2005)., 2005, Minn.Ct.App.

Line Const. Ben. Fund (Lineco) v. Skeates , 563 N.W.2d 757 (Minn. Ct. App. 1997), 1997, Minn.Ct.App.

n re Freier, 604 F.3d 583 , 604 F.3d 583 (8th Cir. 2010) rehearing denied June 8, 20, 2010, 8th Circuit
Representative Clients
Geneva Capital, LLC

LD Development Company

Bremer Bank
Professional Associations and Memberships
Minnesota State Bar Association, 1993 to Present

Douglas County Bar Association, 1993 to Present
"In our line of work, we rely greatly on speed, efficiency, and providing quality customer service. It's refreshing doing business with other agencies/firms that operate in the same way! Over the past 16 years, we have utilized Swenson Lervick's services in collection letters, settlement negotiations, and monetary suits. Derek and Lisa are always very quick to respond to our needs and continuously turns around our legal documents and filings quickly and effectively. They are the utmost representation of professionalism, and are our trusted and valued advisers on business matters and legal representation. We do not hesitate to recommend them to any of our business or personal contacts." 
- J.M.
"I began working with Derek at a very difficult time in my life. He counselled me legally and helped connect me with personal resources to rebuild my life. Despite repeated false accusations, Derek kept repeating "we'll take the high road." I have deeply appreciated Derek's integrity and kindness. He successfully guided me through one of the most challenging years in my life. I trusted Derek to protect my children and me, I would recommend him without hesitation." 
- C.F.
"Divorce is not an easy process. Derek Trosvig helped guide me through this difficult time. Derek is personable and kind-hearted, but yet honest and realistic. He always took time to make sure I understood the law and how it applied to my situation, without making me feel uneducated or talking down to me. I was very impressed with how he handled my case and I gained a lot of respect for him not only as my attorney, but also as a person. I am comfortable contacting him with any other issues that arise as time goes on, knowing he is looking out for my best interest; and that is a comforting feeling." 
- W.F.
"Derek Trosvig has truly made a difference in my life. Not just because he's won cases for me, but because he genuinely cares about my family, and helping out any way he can. Derek has been an extremely insightful attorney who has provided me with invaluable support and guidance regarding my custody/parenting time court case. His creative and analytical ability, paired with his years of experience have enabled him to provide thoughtful, thorough, and, most importantly, practical legal advice regarding my family law case. He listens carefully to my questions and comments and he responds very quickly and clearly with analysis and advice aimed directly at the issue. I have worked with Derek for almost 6 years and have never been disappointed in any aspect of his work, and highly recommend him; I am forever grateful for his services." 
- A.B.
"Co-parenting children after a divorce can be stressful and sometimes the court set guidelines seem to be disregarded. Despite trying to settle topics without attorney involvement, I found myself forced to find an attorney to help clarify and represent the true, accurate, and court set guidelines in regards to co-parenting issues. This time I asked around about attorneys and other peoples' experiences with those attorneys. Several times attorney Derek Trosvig was mentioned. Starting with the first time I met with Mr. Trosvig to explain the circumstances of my need for legal representation, and each time after he was straightforward and informed me of all options available and potential outcomes. He allowed me to decide which option worked best for my circumstances and then followed through with his legal expertise, knowledge, and directness led to successful and clearly defined court guidelines." 
- L.K.
"Derek Trosvig was my choice to respresent me in a difficult family law issue. From Experience, anyone making the same choice would not be disappointed. He was credible, ethical and fought for my rights in court. I trusted his advice and recommendations and he had my best interests in mind."
- C.W.